Whether you just graduated from a bootcamp or Udemy course, or you're making the transition into technology from another field, it's safe to say that your job search journey will require more than just grit and technical skills.

Though you've worked hard to level up and prove your qualifications, finding a career means setting totally new goals and tackling new to-do lists. To navigate the competitive hiring marketplace, you'll need to deeply understand a few key concepts:
Of course, you'll also have to stay motivated, organized, and productive throughout a process that almost always takes longer than we want it to.

It's a lot to handle alone, but we're here to help.

So let's get started together, and dive into the Ultimate Job Search Guide for Career Changers.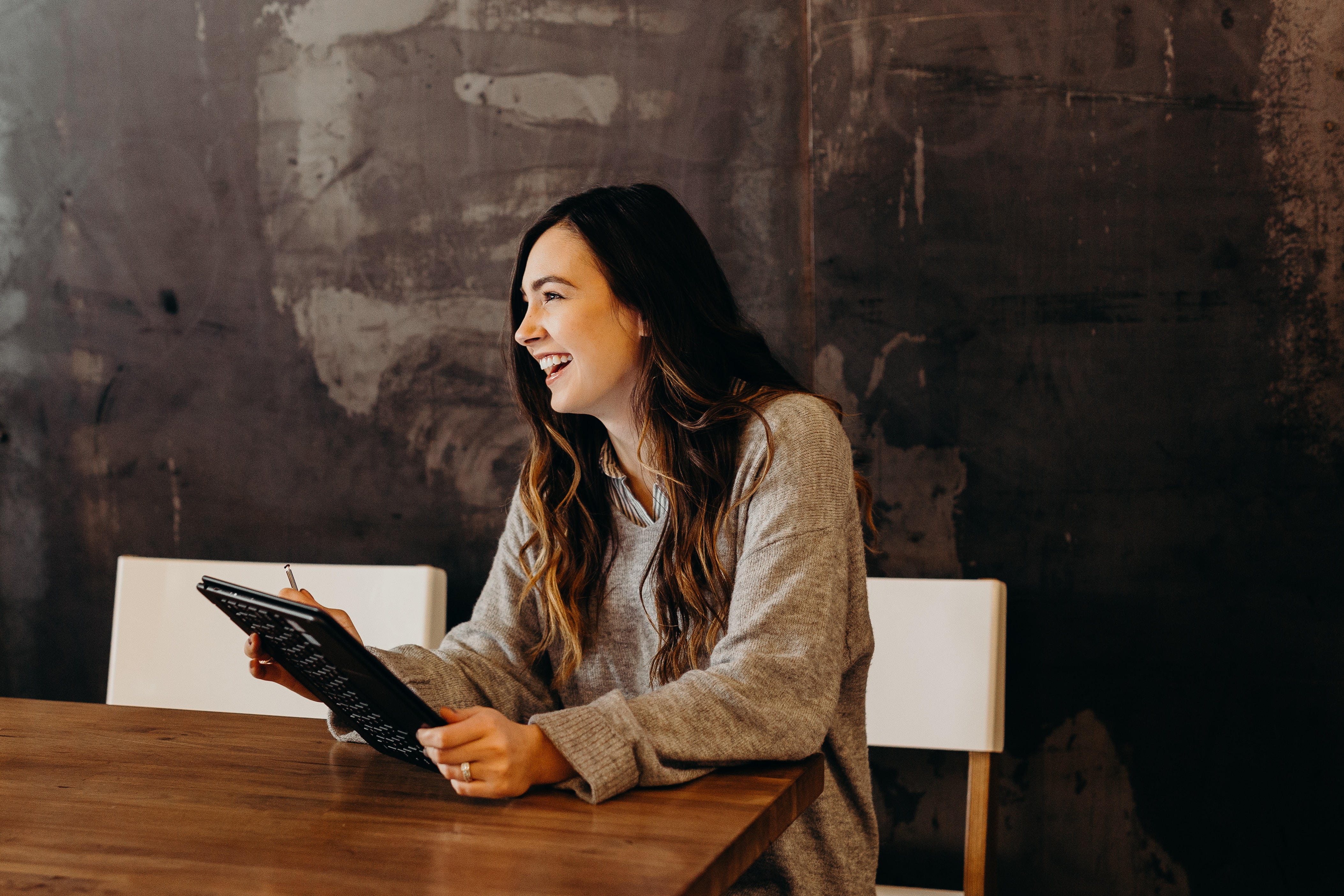 Writing Your Summary/About Me Statement
If you're shifting your professional focus, your career story needs an update.
Talking about yourself in a way that succinctly recaps your newly acquired skills and work history can be challenging. Use the formula below to get started:
- I'm a Title…
Job title(s) you're currently targeting

- With a background in…
What did you used to do?

- I bring XYZ approach…
How do you take on projects in this field?
Are you familiar with specific systems, tools, languages, etc.?
How do you work - with others or by yourself - effectively?

- My background equipped me with…
Transferable skills and technical expertise (more on this below)
- That I apply through…
Where does your background come into play now? How does it help you?

- Currently seeking…
Full time work in ABC Industry? Contracts? Volunteer opportunities?

[OPTIONAL]
- With…
What kind of organization? What industry?
Here's an example:
"I'm a Digital Marketer with a background in Hospitality and Customer Service. I bring empathy and a human-first approach to problem solving and communications, in order to develop strategies and meet client goals. My background equipped me with the ability to authentically connect with different audiences and seamlessly handle multiple tasks at once. I apply these skills across social media, web, and email marketing projects. I'm seeking a junior role with a growing, remote team."
Highlighting Your Transferable Skills
You've invested in your technical education through coursework, projects, self-directed programs, or informal training activities. These prepare you with "hard" skills, (like coding, data querying, wireframing, search engine optimization, etc.) which are related directly to your role responsibilities. These are critical in landing a gig in technology.

However, your "soft skills" - those relating to communication, team work, information and time management, emotional intelligence, creativity, problem solving and critical thinking - are just as important for hiring managers.
Because you'll be applying for roles that you've never technically held before, finding said soft skills is sometimes challenging. But when in doubt, remember: if you've held a job or worked with other people before, you already have them.

Start brainstorming by asking yourself the following questions:
It may take some time to remember all of the things you've done, solo or with a team, so start by brainstorming everything you can remember about a past role. And remember to include special projects or tasks, which may not have been a part of your day-to-day work life.
Don't worry yet about the way this information is written, you'll have plenty of time to make adjustments later on.
Odds are, you've actually earned more skills than you think.
Of course, learning to use the language and keywords on job descriptions will help ensure your materials are keyword packed and optimized, so start reading as many as you can and keep track of terms you see frequently.
Now that we feel confident about our summary section and our skills, let's talk about best practices for optimizing our application materials.
Prepping Job Application Materials
Now that you've started listing your hard and soft skills, which will be featured across all application materials, it's time to revisit the way you market yourself.

As an entry-level candidate, it's your job to make a recruiters' life easy by highlighting exactly how those skills translate to on-the-job preparedness. This means, you have to re-write and/or optimize your LinkedIn, Resume, and Portfolio or professional website

These are your "marketing" materials, used to help employers find you, learn more about your candidacy, and contact you.

Let's review best practices for all three.
LinkedIn Profile Basics for Job Seekers
Your LinkedIn is the primary marketing channel for your job search in 2023. It contains all of your professional history, contact information, projects you've shared, and a recap of your skills.

Your profile is usually the first item to show up when people run a search for your name. Whether you apply to a job through LinkedIn or not, employers are likely going to see your page.

You can optimize your page by ensuring that your Experience listings are packed with relevant skill keywords, impact statements (explanations of how your previous roles directly improved or met the needs of a former employer), and clearly written summaries of the project(s) you took on.
Read our LinkedIn Guide for Best Practices for an in-depth exploration of your profile with examples, section-by-section.
Resume
Preparing a perfectly formatted, ATS-optimized resume that clearly but eloquently describes everything you have done professionally can be challenging. But the good news is this: your job is only to clearly and succinctly convey your work and education history.

There's really no need to worry about design elements, fancy graphics, or creative formatting on your resume.

NOTE: Designers may choose to build a 'branded' version of their resume, with colors and typography that matches their portfolio, but this should be used differently than an ATS resume. Show it off on your LinkedIn page or send it to networking contacts, don't submit it through an application program.

Necessary resume components include:
Name, Title, Contact Information:
Make sure the title matches the role(s) you're applying to exactly.
Summary
This is a brief 3 - 4 sentence overview of your experience, including transferrable skills. Use this section as an opportunity to recap your work history and relevant achievements.
Example:
Marketing professional with a background in retail and 3+ years experience writing fashion blog posts. Seeking opportunities to leverage digital storytelling expertise with a growing consumer brand. HubSpot Inbound Marketing and Sprout Social certified.

Skills
Your Skills list should be related directly to the role you're applying to. Write these exactly as they appear on the job description whenever possible to increase your Applicant Tracking System score.
These "hard" skills should connect to the daily tasks you'll be doing on the job. You can feature "soft skills" related to communication, critical thinking, teamwork, etc. within your Experience listings. So if you're working in design, you might include skills like: Adobe PhotoShop, Figma, User Experience Research, and Wireframes. Include between 10 and 15.
Projects
Feature relevant in-field work that you've completed through bootcamp or educational programs, hackathons, freelance or contract tasks, volunteer opportunities, or while working at another job. Projects listings can be quite brief, with a link to your project and a quick explanation of what you built or created and what tools/tech you used.
Experience
Experience listings should recap the work you completed with previous companies or teams. These should be relatively brief - usually no longer than 5 bullet points in length, and each bullet point should include clear impact statements. Impact statements showcase how the work that you did directly effected the business, how you were successful in your role, and what happened as a result of your performance.
When possible, including data to back up your claims is helpful. Perhaps you worked on a team that was responsible for making sales -- did you meet your quota? How much did you sell? What percentage of leads that you spoke to wound up making a purchase? Of course, not all roles are measured using Key Performance Indicators, so this won't be applicable to all candidates.
Education
Your educational experiences can be formal or informal. These include: bootcamp programs, graduate or undergraduate programs, advanced degrees, coursework, online accreditations, certifications from legitimate organizations, etc.
Want help building your role-specific resume?
You're in luck! Prentus offers an AI-powered resume builder tool. This feature generates perfectly tailored materials using proven formulas to get you hired.
After you register for an account with Prentus and complete the onboarding process, head over to the Resume Builder for step by step assistance.
This is where you can create your ATS-optimized, AI-perfected resume that will help you stand out to hiring managers. Here's what it looks like: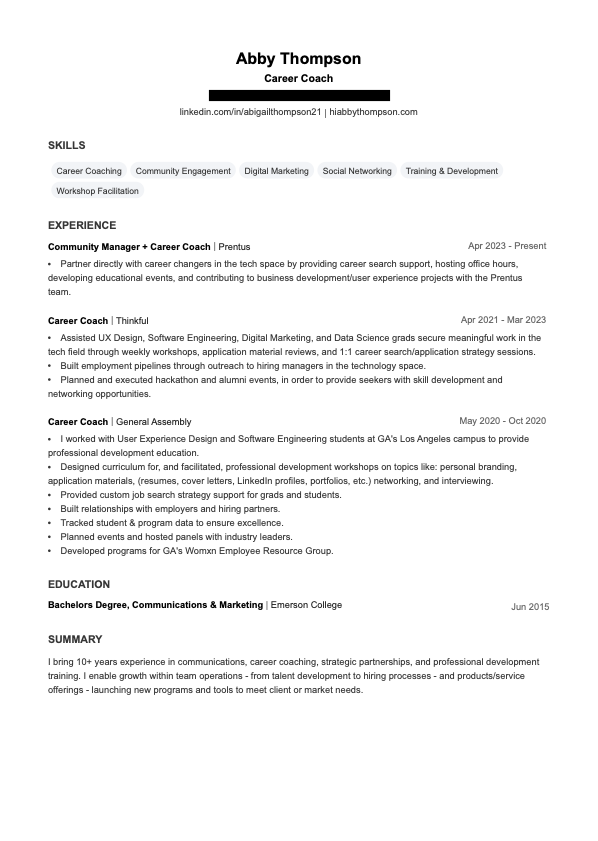 Portfolio
If you are in a creative field like design or writing, your Portfolio is arguably the most important job search material for you. Showcasing your hard skills and projects is key for junior tech candidates.
If you're comfortable custom coding your website, options like Wordpress or Webflow might be best, while options like Wix or Squarespace offer out-of-the-box formatting and drag and drop functionality.
Essential elements:
Best practices for making your portfolio pop:

For inspiration, reference leaders in your field, as best practices are highly dependent on your industry.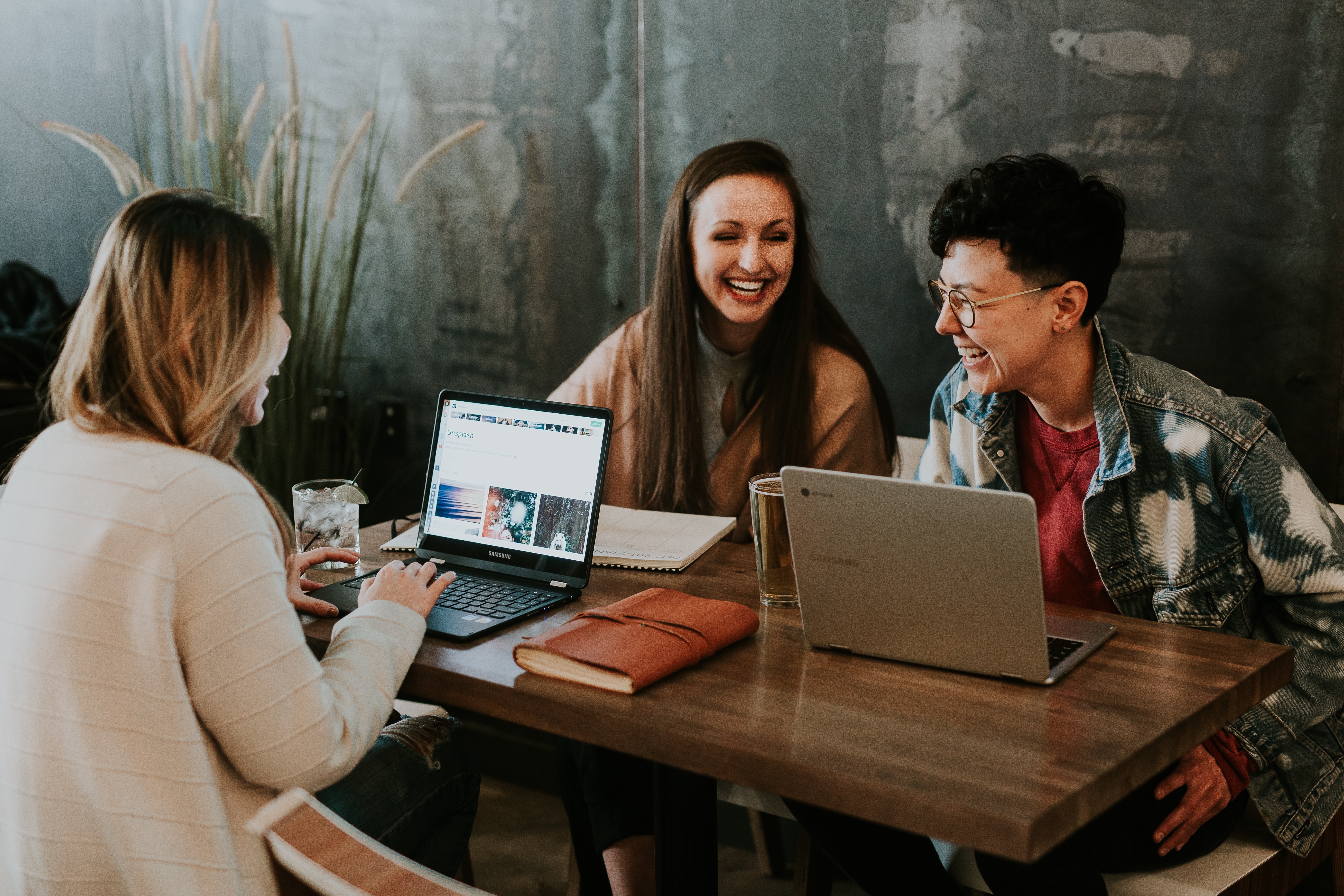 Job Search Mindset as a Career Changer in Tech
Two things are true about the job search for career changers:

If you continue to apply, network, and build your portfolio, you're going to land a job in technology.

AND

This process will involve more rejection, and take far longer, than you want it to.
You may get to the end of the interview process and not be given an offer. You are most likely going to be up against a large pool of candidates. You can have exceptional skills, an impressive resume, and a large network and still hear "no" almost every day.
But it's important to remember that you have a high-demand technical skill set, and more transferable experience than you may even realize. You have passion for what you're doing, have demonstrated that you can learn quickly, and bring a fresh perspective to any organization by virtue of your unique history.

Just because the hiring manager has the ability to extend you an offer, doesn't mean you don't have power in the interviewing and negotiation process. You will be dedicating your mental bandwidth, energy, and time to this company -- so it's also up to you to determine if this is a good fit.
To stay in the right headspace and make it through your job search, follow these tips:
The biggest indicator of whether or not someone finds a role in technology comes down to this: they keep trying despite setbacks.

Streamlining & Optimizing Your Job Search Process
Once you're feeling confident about your materials and mindset, it's helpful to come up with a job search strategy.

This process includes familiarizing yourself with and setting up accounts/alerts on popular job boards, sourcing best-fit roles, tailoring your applications for each role, learning and leveraging networking best practices, and finding opportunities for ongoing skill practice/project development.
Job Boards
There are dozens of job boards for opportunities in technology. Some of these are organized by location, others by specific roles, and many are built to support seekers in specific identity-based groups.
Start your search by checking out the Prentus job board, which sources *true* junior roles for seekers in technology. Other useful sites include:
LinkedIn, Indeed, Glassdoor, Monster, Wellfound (formerly AngelList), and WeWorkRemotely. 
Many of these sites allow you to set up alerts so that you're notified via email as soon as a position matching your preferences becomes available.
Finding Best-fit Roles
Ideal roles for most career changers in tech will ask for between 0 - 3 years of experience. You should make sure that you align with about 60% of expectations outlined in the job description - don't wait to find a role where your resume overlaps 100%.

Often, titles won't include terms like "junior" even if they're looking for entry-level talent, so make sure you pay closer attention to the description versus the title itself. If you end up connecting with recruiters or potential teammates at companies of interest, you can always ask how seriously they consider years of experience versus demonstrated ability.
Industry-wide, organizations are now moving away from rigid Education criteria for candidates. If a role requires you to have an undergraduate or advanced degree, that will be made clear in the language, otherwise you may see "or comparable experience". Most tech firms positively favor bootcamp programs or in-field work.
Tailoring Your Job Application
When you're preparing your application materials for a specific job, it's necessary to make slight adjustments to your cover letter and resume.
It's important to use keywords exactly as written on the job description to ensure a high Applicant Tracking System (ATS) score. For instance, if "cross-functional communication" is called for, use that terminology versus "experience working across teams." If "Adobe PhotoShop" listed as a tech requirement, write that in addition to "Adobe Creative Suite". You should make sure titles match on both documents.
Your cover letter should essentially answer the question: what evidence do you have (from past work, projects, educational experiences, etc.) that you'll be able to take on this role.

Think about each bullet point in the Qualifications section as a question - DO you have experience building or designing for different audiences? DO you know how to make sense of complicated ideas? Answer those questions on your cover letter instead of just re-wording the experiences on your resume.

Try to include at least two sentences about WHY that particular role and organization is a great fit for you. Are you excited about their products or services? Or a specific aspect of the job? Does the company culture align with your values? Have you worked in this industry before? This section will help you differentiate from other candidates with similar skill sets.
When in doubt, you can also ask the Prentus AI Career Coach things like "Can you help me customize my resume summary for this role?"
While you're optimizing materials and sending out dozens of applications, keeping track of your progress is key.
Adding jobs to your Prentus tracker
On Prentus, you have multiple ways to add jobs to your Job Tracker.
Using the Prentus Chrome Extension is the easiest option for streamlining your system.
Optimizing with Analytics
You'll want to track your Interview Rate, which can be found under the Job Trackers list view and shows what percentage of your applications move on to the interview stage.
You can use the filters on the table to identify potential areas of growth/improvement, such as:
Taking a data driven approach can help inform your strategy and get you hired faster. We recommend reviewing your progress every 4 weeks to make sure you are on the right track.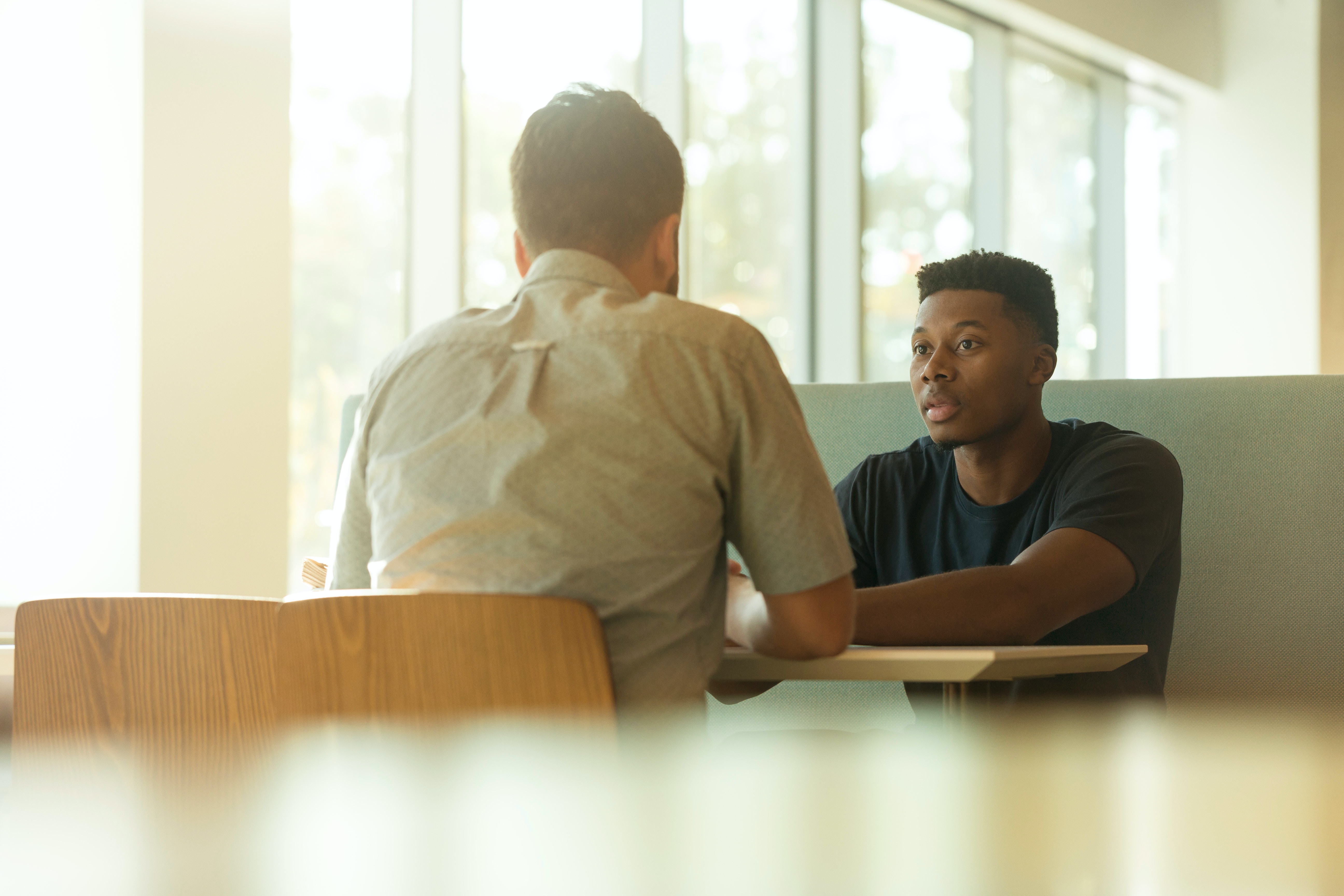 Networking
Networking with hiring managers and industry mentors can help you learn about upcoming opportunities, build relationships with internal decision makers, schedule informational interviews, secure referral links, and even skip steps of the formal interview/vetting process.

Depending on your preferences and level of comfortability, you can choose to attend networking events or meet people in-person or virtually.


In-person & Online Networking Events
You can find in-person and online opportunities using sites like Meetup or Eventbrite, by searching LinkedIn events following industry influencers, media outlets, and hashtags on social media, and through search engine terms like: "careers in technology networking event + YOUR LOCATION', "job fair + YOUR LOCATION", "remote networking + YOUR TITLE", or "job search networking event"
Having face-to-face or webcam-to-webcam conversations about your career can be a bit uncomfortable. We don't typically walk around discussing our relevant skills and sharing our "elevator pitch" with other humans, so networking can sometimes feel transactional and awkward.
It's important to keep in mind that 1. everyone in attendance knows the relationship-building expectations for the event, and 2. you can treat it as an opportunity to learn versus a chance to 'advertise' yourself as a candidate.
To make the most of your conversations, check out these tips:
Make a plan to connect again. Exchange email addresses or LinkedIn URLs and send a thank you note for their time and energy. If it was discussed beforehand, ask if they have time to chat about openings on their team or if they'd be willing to review your resume.
Ask questions their professional experience and history. People love to share insights and advice, so ask about the passion and opportunity that brought them into tech. Did they always want to do something creative? What is it about IT that excites them?
Emphasize wanting to learn more. If you're speaking to someone on a growing team, you don't have to ask for an interview or referral link. Instead, ask about their company culture, what training and onboarding looks like for new hires, how seriously they consider years of experience, what they like most about working for the team.
These are the types of questions that allow you to learn more about daily life at an organization, and can set the foundation for a fantastic follow-up discussion that is more specific to your search.
Treat networking chatter as a conversation, and be yourself! It's totally okay to ask about work and career journeys, but remember you may also ask if they've been to the restaurant next door, or if they're reading anything good. Sharing interests and out-of-office hobbies can make for a more memorable conversation.
LinkedIn Outreach
Using LinkedIn to send outreach messages to recruiters and team members (others with the same title or potential co-workers in the same department) can increase your likelihood of moving forward in the application process.
Here's that process, step by step:
Find a great job, and open up the LinkedIn Company page. You can do this before you prepare your materials and apply, but you'll most likely want to have already applied before you send your connection requisition and note. Recruiters typically ask if you've already applied and will want you to do so asap.
Select 'People' and find 2 folks working on the team and 2 recruiters using the search tool or filters.
You can also narrow down the employee pool by using filters like location, education, and shared connections.
When searching for warm leads to reach out to, look at their Activity (do they have LinkedIn premium? Do they post and engage regularly? Do they have lots of connections?), and information about their role (are they recruiters who are looking for someone with your title? Would you be working on the same team?).
Once you have selected at least two people in charge of hiring, and two who would be your future teammates, it's time to select Connect > Add a note!
Outreach Language
When you send a LinkedIn connection request note, you only have about 300 characters to work with. So keep your message brief and action-oriented!

Introduce yourself, mention that you're applying to/have already applied to an open role on the team (include the Job ID # or reference # when you can), and that you'd love to connect and ask some questions about the opportunity.

You can absolutely let them know that you're reaching out to a few different people in the office, so no one thinks you're sending spam messages to the entire organization.
When writing your outreach message, be direct and friendly. They'll reject your suggestion if they don't have time to connect with you, so don't let the fear of being ignored prevent you from reaching out -- it's not personal. Remember that most folks hang out on LinkedIn less than Recruiters, who use the platform for work.

Most importantly, keep at it! Even if you're met with silence 99% of the time, it only takes one person to completely change your career trajectory.
Use this formula if you need help writing your message:
Hi, NAME! My name is NAME and I'm a TITLE with X years of experience in ABC industries/with XYZ transferable skills. I just applied to the open TITLE role at COMPANY NAME and would love to chat with you about the opportunity and your team's goals. I hope we can connect! Thank you in advance.
Example:
"Hi, Rod! My name is Andrea, I'm a UX Designer with 3 years of customer-facing experience and deep knowledge of Figma and design systems. I just applied to the open UX Designer role at Prentus and would love to chat with you about the position and how I can help exceed your team's goals. Hope we can connect! Thanks in advance.
Skill Practice
Part of your job as a junior in technology is to continue educating yourself, and adding new work to your portfolio and resume.

Whether you volunteer your talents, find freelance or contract opportunities, participate in hackathons, or work on passion projects, ongoing skill practice has many benefits.

These include: collaborating with a team or stakeholders, growing your network, coming up with new interview material, building internal advocates at companies of interest, identifying new interests, and earning references, referrals, and testimonials.

To secure skill practice/new project opportunities, try finding folks who want to collaborate with other seekers via Slack, Discord, or through your alumni networks.

You can also ask small businesses, nonprofit, charitable organizations, founders, or startups if they need assistance, and market your services on LinkedIn by optimizing your page.
If you're open to taking on temporary roles, set up accounts on skill-based volunteering and/or freelance work sites. Check out UpWork, Toptal, Fiverr, Tech Fleet Community, Taproot Foundation, and Catchafire.

Conclusion
The job search process, for career changers, is often quite different than it is for those who are staying in-field. Finding meaningful work in technology requires continuously refining your materials and portfolio, networking consistently, sending out tailored applications every week, and maintaining a healthy mindset.

Though the process can be challenging, you never have to go at it alone. Here at Prentus, we've got your back.