It was 3:31AM and my brain would not turn off.
This was the third night in a row of tossing and turning as my mind zipped and zagged. The culprit: I had a new business idea.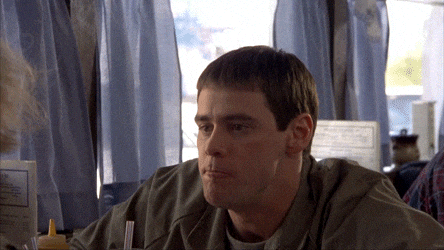 Typically, a business idea drifts out of my head as quickly as it drifts in. This time was different though. The "what ifs" kept leading down more routes where the possibilities seemed too intriguing not to pursue. There was one problem though: I already had a startup.
That startup, Dananza, had been my baby for the last 15 months. We had 10 people working on building a platform for small businesses to work with influencers. COVID wrecked our whole market of local businesses which meant generating meaningful revenue seemed far off. Plus, more importantly, I fell out of love with the influencer industry. My heart was longing for something new.
After that 3rd night of tossing and turning, I went on my morning walk and decided: I was closing Dananza.
I was $90,000 in the hole in addition to devoting 60+ hours per week for over a year on the company. My employees were shocked, angry, and confused. But I felt at peace because I knew I had a better road ahead now.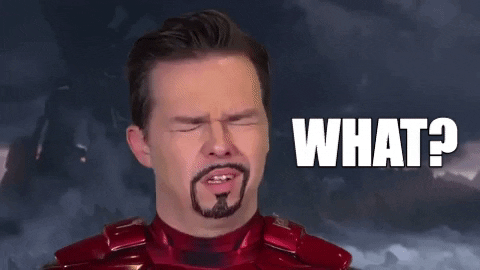 My new mission: give every individual a chance to break into tech.
How did I even get here? Well, that story starts in December 2019.
Influencers to Apprentices
For those that don't know about my previous startup, here's a quick summary.
Dananza was started in January 2019 with the intention of building a simpler way to use influencers. It was my first startup which means I had zero clue what I was doing. Despite reading all the books and blogs, I still made every rookie mistake in the book:
Built my product before testing demand
Got the site designed before figuring out what I needed
Hired the cheapest developers which ended up costing more money
By November 2019, I had stabilized my direction and finally figured out what I needed to build. My CTO, Sandeep, joined the team in September which meant I now had a tech lead. Then Brayson joined the team around Thanksgiving as Head of Product & Design. With a core team ready and newly refined product specs, Brayson got to work redesigning the site.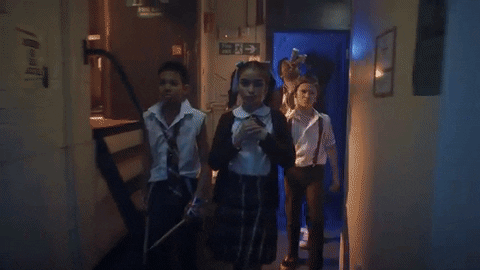 Help Wanted
New designs started being pumped out and we quickly realized that we would need more help to build the product we wanted. Our CTO could only do so much alone. However, I was broke and we weren't making any money.
Since I worked at Thinkful, I decided to throw a hail mary in the Slack careers channel to see if I could entice a software developer intern. The post looked something like this:
Want real-life experience working in a startup? My company, Dananza, needs help converting Figma designs to HTML/CSS and React.js. Unpaid but flexible work. DM if interested.
My prayer was answered as I got a notification of a new message in Slack from Evan Guirino. He became our first apprentice.
Startup Savior
Evan had an energy about him from day one. He was eager to learn, open to any assignment, and loved attending meetings with the team. Right off the bat, I knew I was going to like working with him.
It took a month to understand the product and codebase. After that, he started flying through. He converted Figma designs to HTML/CSS and React.js. He took full ownership over integrating 3rd party APIs with our platform. Oh, and he brought a ton of new ideas. It was amazing having him onboard.
Three months in, the day I was expecting finally came. He met with me to tell me he received a job offer to be a developer.
I never thought I would be so happy about someone leaving my team. I knew how hard he worked and he deserved it.
He had been applying to work for FREE at companies for SEVEN MONTHS before starting at Dananza. Three months with us and he was able to get a job because now he had real-life experience. The first apprenticeship was a huge success. Just watch below.
Apprentices NEEDED
Evan had become integral to our team and with him leaving, development slowed down fast. It took just two days for us to meet and decide we need another apprentice.
So I threw another message into Thinkful's Slack but this time I was equipped with a success story. Plus Evan threw his own take on my post as well.
I got a ton of messages this time from engineers interested in helping out. We brought on everyone that was interested.
We ended up with four full-stack developer grads who were going to work on front-end development and one full-stack developer student who would work on QA testing.
Finding The Magic
All the new apprentices came on with that same excitement as Evan. They drowned me in appreciation for the opportunity even though they were doing me a huge favor.
I'll admit: integrating five new people into a three-person organization was messy at first. To help, we assigned specific parts of the product to each apprentice (e.g. Campaign Creation Flow). They got to become experts in their features and ended up helping each other out along the way with issues. Within one month, most of our product was built and ready for customers.
The best part was that the apprentices were having fun. They started telling their friends about Dananza and their friends wanted to work for us too.
That's when the "Aha" moment came. Bootcamp grads needed startups as much as startups needed them. Why not connect them?
With COVID-19 changing the job market, I realized these bootcamp grads were going to need help now more than ever. They needed a chance to show what they could do and increase their chances of landing the career of their dreams. No matter if they were developers, designers, or data scientists.
Anddd now we are back to the sleepless nights part of the story.
Prentus: The future of starting careers?
Fast forward to today and I am now 6 weeks in to building Prentus. The mission?
Give every new professional a chance.
By helping bootcamp grads get an apprenticeship, they can get the real-life experience they need to land interviews and eliminate their imposter syndrome. They already put in the work to learn the proper skills and just need a chance to apply those skills on-the-job. I'm confident that these apprentices would perform so well, that the company they apprentice for would do everything they could to keep them full-time.
One of the most important features of Prentus, especially with current events, is that we remove bias from the process.
When a business uses Prentus, they will see apprentice profiles without names and pictures. They will judge them based on their skills, projects, and company preferences. Only after a business requests an interview will they be able to get the name and picture of the apprentice.
There will be no discrimination based on race, gender, age, orientation, nationality, photo-taking skills, resume formatting, or anything else. Every full-stack developer, UX designer, and data scientist will have a chance.
The first apprenticeships have already started which means new careers are beginning. The job market is scary but with Prentus, there's a way for anybody that puts in the work to break into tech.
-----------------------
If you are interested in getting an apprentice for your business, please visit our home page.
If you are interested in becoming an apprentice for a business, check out our apprentice page.
If you are interested in helping Prentus in our mission, please email our CEO, Rod Danan, at rod.danan@prentus.co.