Simple, fast hiring experience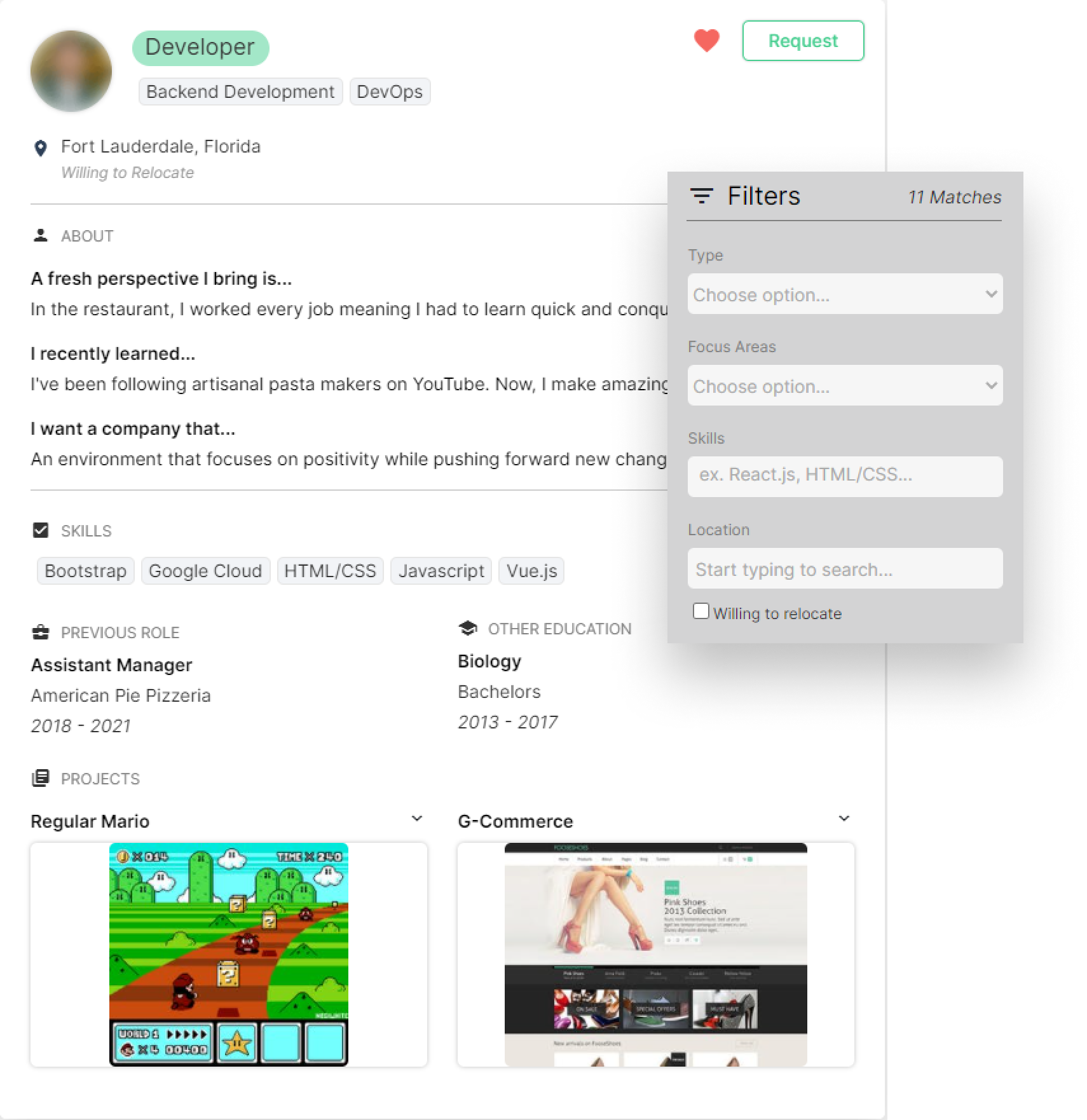 Talent on demand
Freely filter through new candidates every single month. With profiles that show personality, you'll hire better than ever too.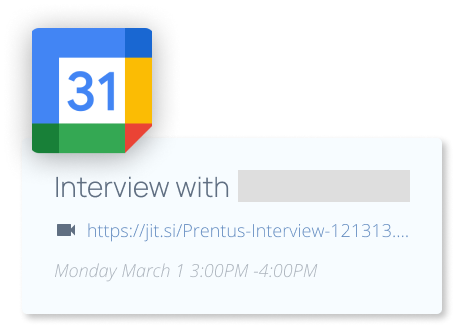 One-click scheduling
Integrate your Google Calendar and choose your interview preferences. When you request interviews, candidates will book in real-time. No emails needed.
Hire across multiple teams
Saved searches keep things tidy for recruiters from interview to offer. Can even sync up with Greenhouse, Lever, or Workable.