Since Prentus was started, we believed community was key to getting grads hired. A majority of students report feeling lonely on the job search and being overwhelmed with information. LinkedIn was too formal and Slack/Discord was too noisy for alumni.
That ends today.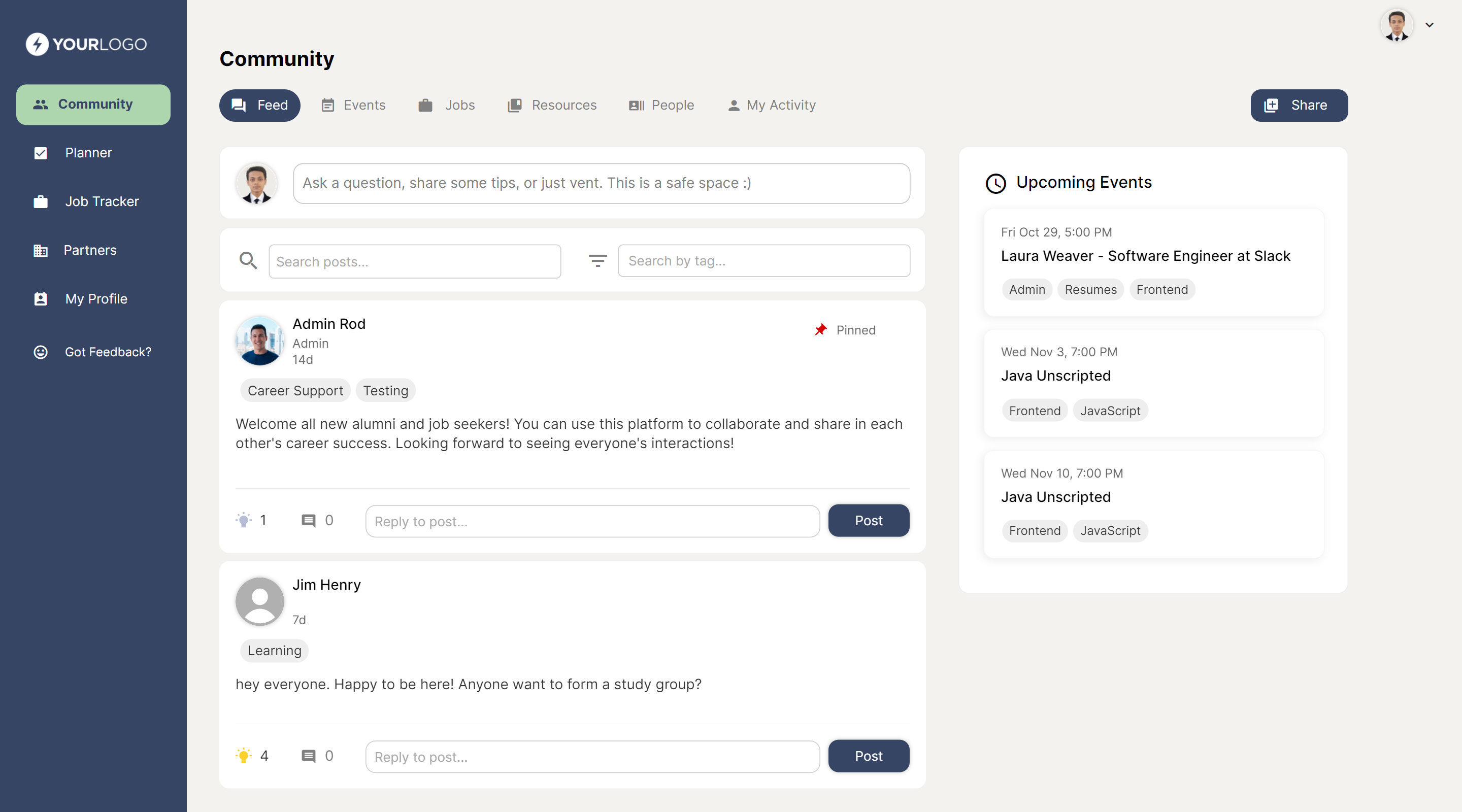 We just launched our Community product for bootcamps to finally unlock the power of their alumni. Instead of Slack which is high effort and lots of noise, the Community product is organized for providing career help.

Posts allow people to share knowledge, ask questions, and vent to a safe space. Job seekers have plenty of the same questions and frustrations so this allows them to realize their not alone. And instead of "Likes", we have one reaction for posts: Helpful.

With tags and keyword search, new job seekers can quickly find old threads. Admins can even save posts as Resources to build a community-powered knowledge base.

Events usually get lost in Slack or emails. With the Community, alumni can seamlessly share events and see what's coming up. This is perfect for Demo Days or for students to self-organize study sessions. The more they feel together, the more momentum they will build on the job search.

Jobs gives hired alumni an easy way to share opportunities at their companies that they might not have shared otherwise. Job seekers can track these jobs on their Job Tracker and even share jobs too. Plus, the community Jobs Board has all the openings shared by admins and hiring partners too.

Best part of it all? Engagement earns members points. That way, they can see exactly how much they helped.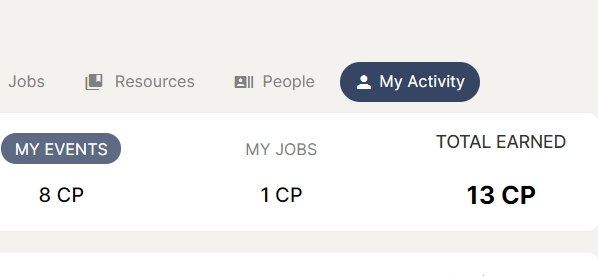 Automate your work with Zapier
We now have a private Zapier integration for schools to build smart workflows according to their needs. You can automatically create a new alumni account or trigger an action when a Hiring Partner signs up.
With 1000s of apps and a bunch more actions being added soon, Prentus can fit in to any workflow.
Smart notifications
Last month we added Weekly Summaries for job seekers to see all they accomplished. This month we added notification emails for inactivity to make sure job seekers don't lose momentum.
Instead of having to annoy and keep track of students, Prentus will slim down your work to keep up with students for you. Expect more notifications and onboarding text for students soon along with a way for admins to customize them.
Import alumni data
Since we wanted to make it super easy to manage alumni and outcomes, we made it easier for you to upload alumni data. You can now download a sample CSV and match up your fields when uploading alumni data.
This will automatically create accounts for them to get access to your community and get their outcome data in your system. That way, your dashboard will show accurate placement rates. In January 2022, we will be working on our Outcomes Dashboard for even more in-depth analytics on outcomes.
Other cool stuff
Of course we continue to optimize our platform every single day. Some smaller changes include:
Easier navigation for editing Alumni profiles
Side menu options are now links so you can open in new tabs
Events now open in new page instead of in pop-up
Alumni profiles are linked in almost every place they are listed
Added status for Students so you can add them to platform before they are job searching
More consistency across types of items (ex. events)
Small performance upgrades (more coming in November)
And minor bug fixes along the way
Coming next month...
Next month will be mostly focused on Experience. With that, some projects we are planning include:
Improve performance through simplifying database, searches, and more
Billing view for schools to monitor how many active job seekers they have
Support page to reference guides and submit feature requests
Weekly community digests
Onboarding email sequence to introduce and engage alumni
...and whatever else our schools might need to help alumni. :)



If your school is not already on Prentus, make sure to schedule a demo with me (Rod). There are a bunch of schools coming on so make sure to stay ahead of the competition.
---