Imagine if you had more time
How much time do you spend with jobseekers today?
How much time do you spend doing manual tasks like creating a resume book or creating spreadsheet reports?
If you want to get people hired, the only thing you should be doing manually is 1-on-1 coaching. Yet, most schools spend 5-10 hours per week on outdated tasks.
Get those hours back and start getting students hired the new way. Build a better job placement process that involves coaching, community, and companies in one place.
If you want to spend your time on stuff that actually impacts placement rates, hit the button below.
Schedule Demo
Send Talent the Right Way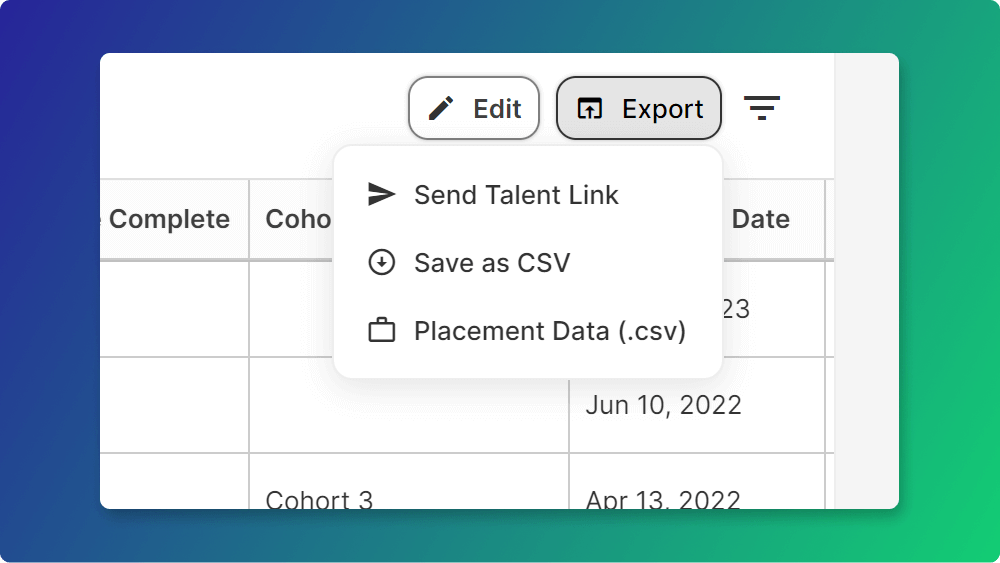 All schools want to get students connected to employers. Most schools do it wrong.
They spend 5 hours putting together a giant PDF files or a bunch of resume links. Then they email employers who can't find the diamond in the haystack. And even if employers do engage, nothing is trackable so you're left in the dark.
Talent Links allow you to send a custom Talent Portal link with selected profiles where employers can filter and message who they want. Every Talent Link automatically tracks:
Email opens and clicks
Talent Link views
Number of students messaged
New employer network sign ups
With advanced filters like previous industry experience and timezone, employers don't have to struggle to find who they need. Then they can quickly message them or request interviews without even signing up.
Not only will you 2x your employer engagement - you'll be able to see the results in real-time. Don't you want a thriving employer network?
Import Company Jobs with One Click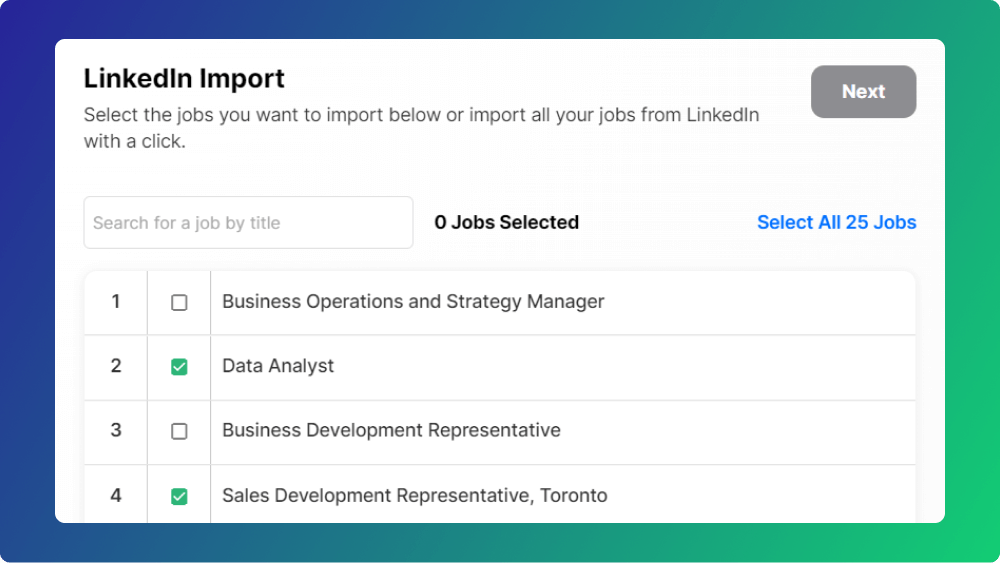 Once employers join your network, you don't want them to work double to create a profile and share jobs. That's why you need Prentus LinkedIn Sync.
Employers or schools can create a new company account by simply adding a company's LinkedIn URL. Prentus will sync their information to create an employer profile for them.
For sharing jobs, employers or schools can sync any of company's open jobs on LinkedIn. Search, select, and import jobs into your community's job board in 15 seconds flat.
When your community's jobseekers have a steady flow of relevant jobs, you get more engagement and better outcomes. All without working too hard.
We build what you need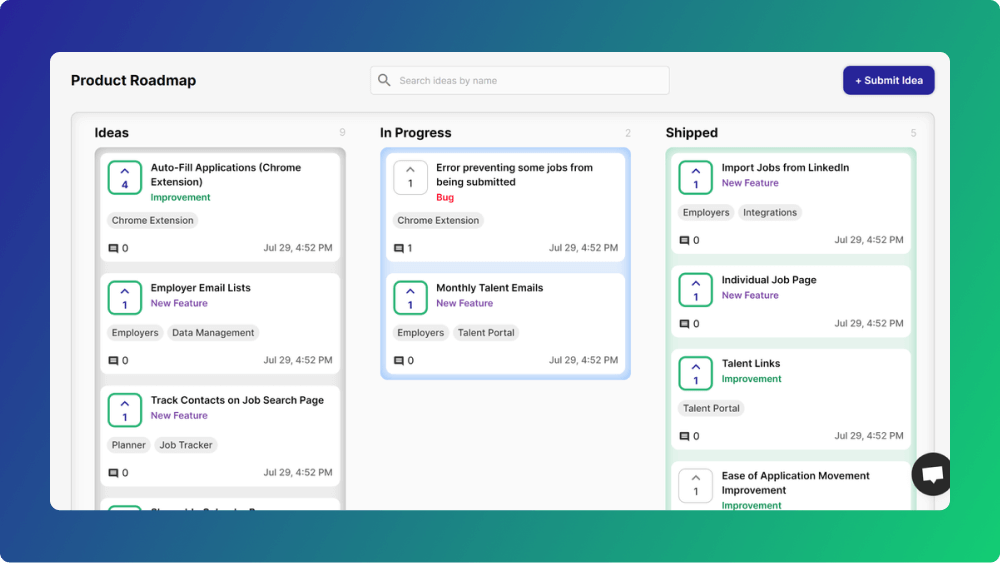 Ask our customers. We do everything in our power to help you get jobseekers hired.
To help keep us accountable to that, our Support page now has an interactive Idea Board. All users can submit ideas, vote, and track our upcoming features. Or reply to this email if you got some ideas!
For new or potential communities, our docs have been updated to guide you through every step of customization. Read about Gamification, planning Career Services, and more here.
Other updates
Shared jobs' links now open on a dedicated page for each job. Before they opened inside the Job Board.
Admins can now control whether members can change their career status.
Job Postings now show the logo for the company in the Job Board (if that company exists in our system already).
Directory has two new columns you can add for "Profile Complete" and "Last Login" date.
Fixed bug with Hires and Jobs being associated with a specific company on the Employers page.
UI updated on most buttons throughout the platform to give a nicer feel.
August Preview
Our Employer Network beta is still on to start in September. That means this month we will be busy prepping for that. Here's how:
Employer Interviews: There are a bunch of employers that have reached out already to hire from our network. Interviews will be planned with them to figure out how to get them most active.
Partnership Management: Our system has been set up to allow companies to partner with each community. Having tools to manage partners, find new ones, and engage jobseekers will be at the forefront.
Exciting stuff ahead. Can't wait to get more people into their dream jobs!
Founder, Prentus
Start Your FREE Community ➔