Gamification is working
Over here at Prentus, our main perk is that we get job seekers more engaged than any other platform. Before, it was an assumption.
But now, the numbers are in: 67% of jobseekers still use Prentus after 30 days.
Why? It's because gamification makes it fun. It's because community helps them feel supported. It's because it's the only platform they (and you) need for their job search.
If you haven't chatted with me yet, hit the button below to see how we do things differently.
NEW Jobseekers Hub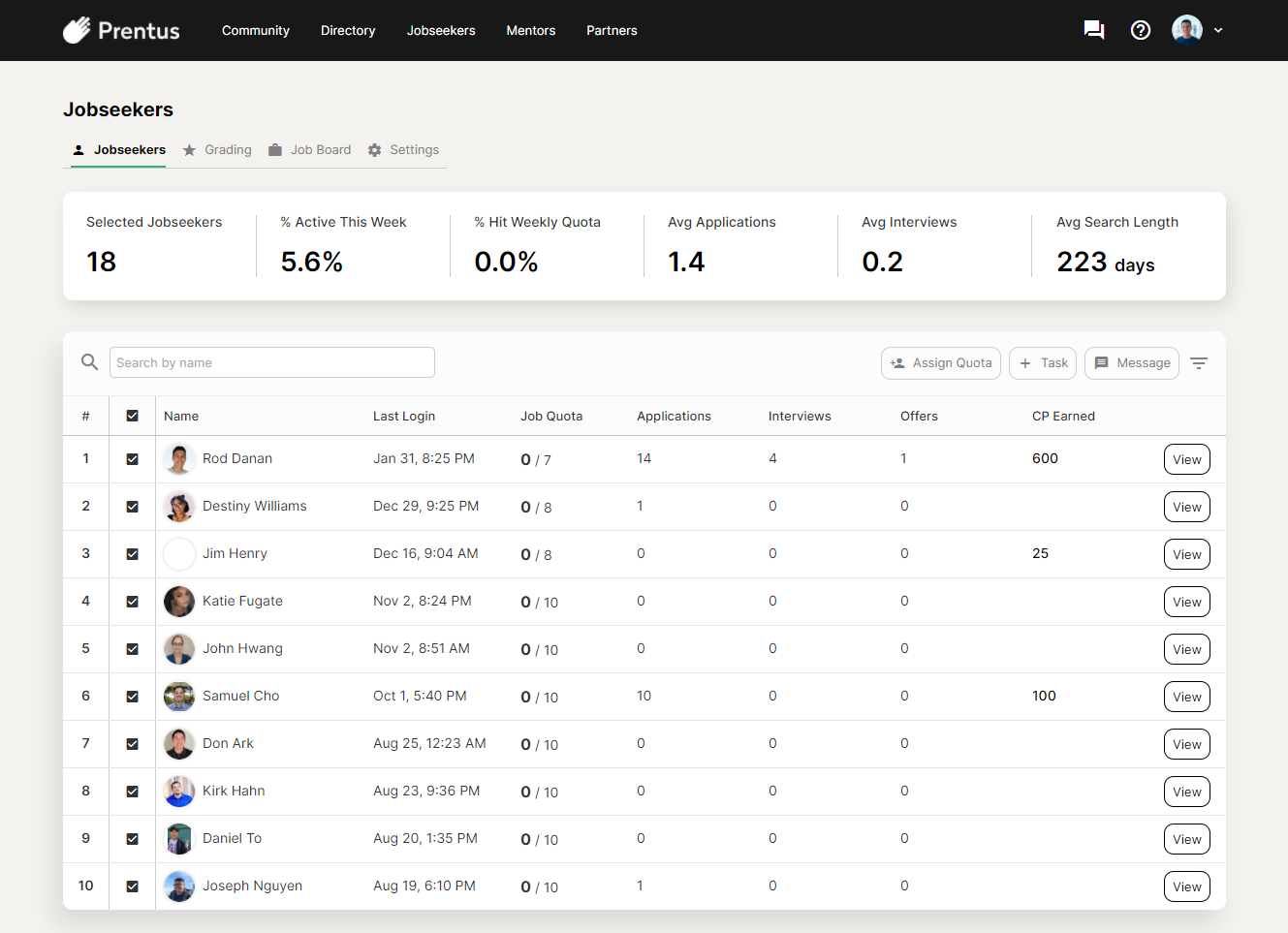 The new Jobseekers Hub not only looks better. It does more than before.
With a glance, you can now find out who hasn't logged in and where each jobseeker is at with their personal weekly job quota. That way, you can focus your help on those that need it most.
Group Tasks
When assigning a task to a group of people, you can now track progress across the group in your Grading tab. Perfect for weekly challenges to keep job seekers engaged.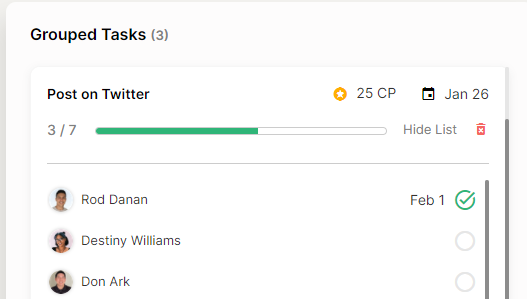 Recurring Tasks
Don't repeat yourself. Now you can assign daily, weekly, or monthly recurring tasks for job seekers to build good habits. Perfect for tasks like "Post on LinkedIn" or "Send a cold DM".
You can also make your Default or Template tasks recurring too. That way when someone starts their job search, they will automatically have that recurring task in their Planner.
Job Application Chart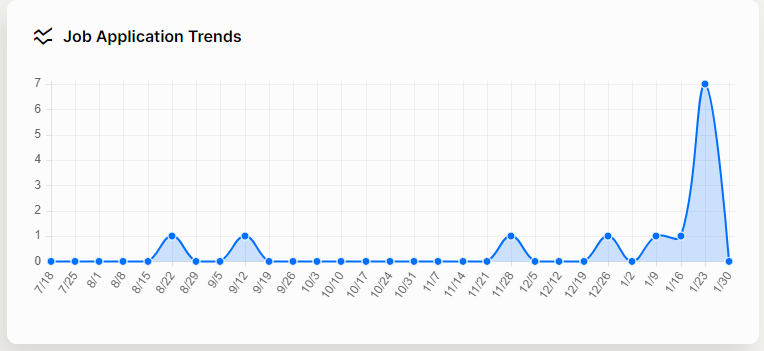 Wish you could see if a job seeker was trending in the right direction? Now you can.
When viewing an individual student, see how many applications they have sent each week. Then build a plan to make sure they trend in the right direction.
Weekly Jobseeker Summary
Jobseeker's already get a weekly summary of their progress showing how they made progress. So we wanted admins to get one too.
Each week, platform admins and career coaches will get a summary of all their jobseekers progress. This includes info like:
Who hasn't logged in
Who has the most applications
Tasks that are outstanding
…and more to make knowing where to help easier. That way your Mondays can start off running.
Chrome Extension for everyone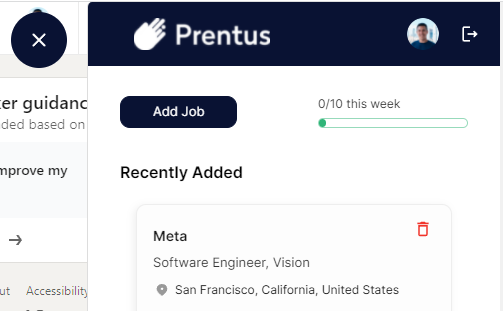 Our new Chrome Extension now allows alumni and admin to easily share jobs with the Community. Just open our extension on a job site and chances are our extension pulls in the details automatically. Then click Add Job to share the love.
For Jobseekers, they will notice that they can now see their quota progress right in the extension. Plus deleting jobs they added by mistake takes just one click.
While sites like LinkedIn and Indeed already had job details automatically pulled in, we now added BuiltIn and AngelList too. Jobseekers can now easily track local jobs and startup roles. Let us know what we should add next!
Update on Mobile Apps and Notifications
Due to some administrative hiccups, the launch of our mobile apps got delayed. Apple specifically had some extra requirements to get things going.
With that said, we should be able to get our iOS and Android apps out this month. Once that happens, we will get a proper notification system in place. Just imagine how much job seekers will use the platform when that launches.
Other small updates
"No preference" option for jobseeker office preference was changed to "Open to all options"
Person that shared a job to the Community Job Board will get notified when a jobseeker tracks it
Fixed bug on sign up that got some users stuck in a loop
Chrome Extension now uses email login instead of ID-based login
Added Cohort field for students (can edit in the Directory)
+34 other requests that came directly from our helpful customers
---
February Preview
Aside from getting those mobile apps and notification system out, here's what else we are planning:
New Hiring Partners Admin Page: Might not finish this one up this month but we are redesigning the way schools can manage the lifecycle of their hiring partners - from initial contact to hiring 100s of grads.
New Partner Experience: Same as above in that it will take a couple of months. But we want to make sure you impress hiring partners and keep them coming back. Expect a new flow, job posting capabilties, and gamification.
Possibly Desktop App: Providing Prentus in the format users want is essential. We are exploring adding a Desktop App to our mobile app launches as well.
If you have any requests, please reply and let us know. You will be pleasantly surprised at how fast we respond. Or schedule time with me so we can nerd out on placement stuff.
Have a fabulous February!