Make it a happy new year for alumni
Welcome to a new year. If at any point last year you were
Stretched too thin on career support
Lacking the outcomes data you wanted
Disappointed in your alumni engagement
Or wished you could grow your partner network
then you want to read this whole email. We went hard in December to make sure 2022 was the year your grads loved the job search. Read about it or watch the demo video below.
Mentorship 👨‍🏫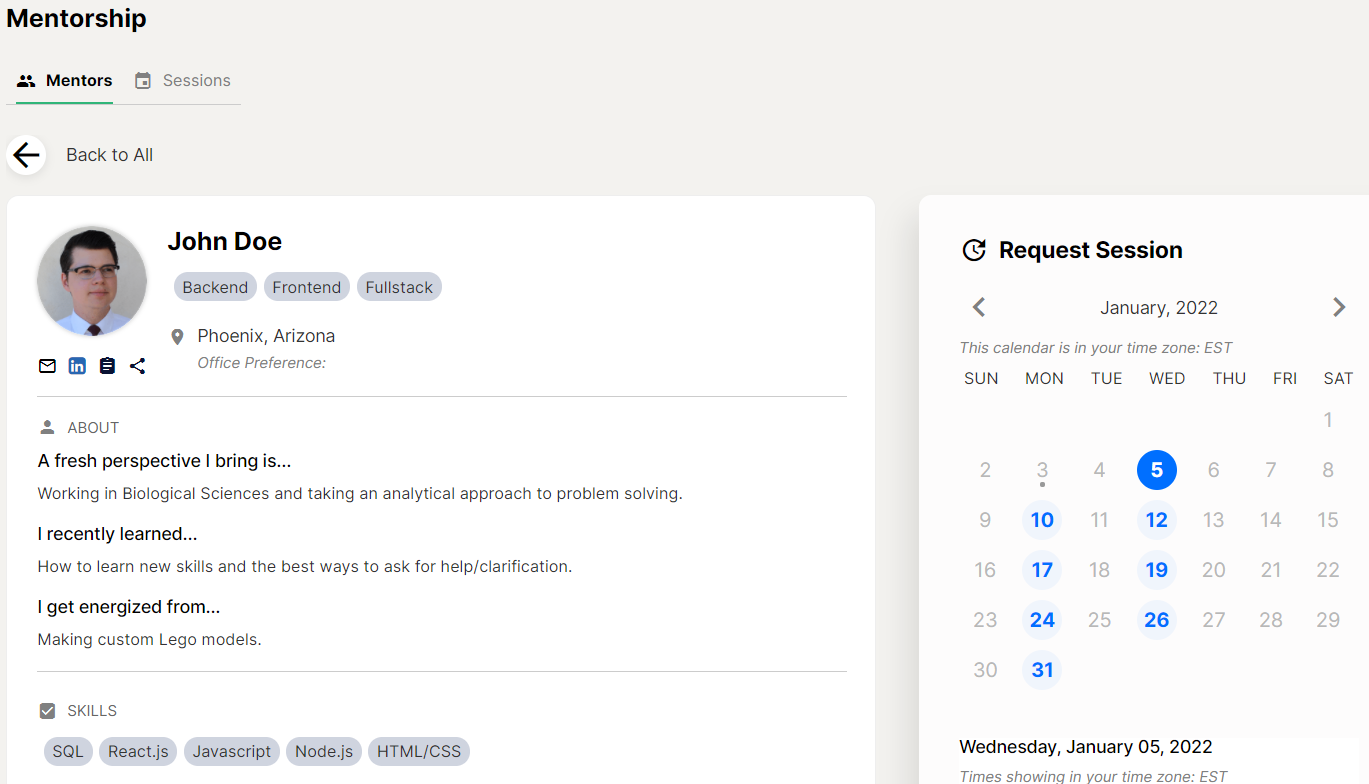 Every graduate wants a mentor. And many of your hired grads want to give back. With our new Mentorship feature, matching them up is a breeze.
Set criteria for alumni to qualify to become mentors and then they can set their availability. With Google Calendar and Zoom integrations built in, scheduling is hands-free.
When a jobseeker needs help, they can filter to find a mentor in the area they need support in. If they have enough points on the platform, they can book a mentor meeting in just 3 clicks.
Watch jobseeker engagement soar as they try to earn points to book sessions. Plus, hired alumni can get leadership experience they need to level up in their career.
Going down in the DMs 📥

You can't be an all-in-one platform without DMs. Now, career coaches can support jobseekers, alumni can plan projects, and employers can chat with candidates - all without leaving Prentus.
Conversations can be between one person or many which is useful for group projects. Look out for the chat button already integrated through out the platform.
New, responsive interface 💅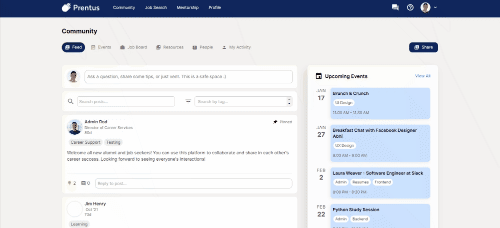 Jobseekers are on mobile. So it was time we responded with responsiveness. (Sorry for that one)
Your alumni will have a smooth experience no matter what device they are using now that we have a header menu replacing the old side menu. This also makes launching our mobile apps next month easier.
One page for all Job Search needs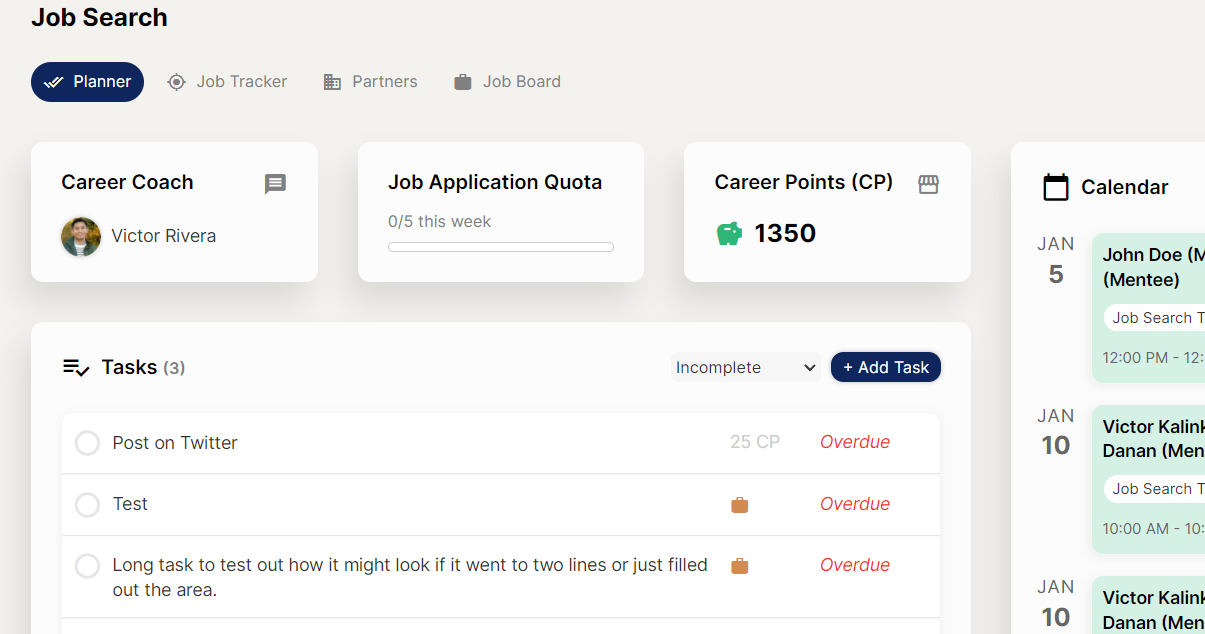 Bouncing from Job Tracker to Planner to Job Board didn't make too much sense. We combined, reduced, and simplified the experience for job seekers.
Now a student can add a job, track the task added to that job, and never lose sight of their scheduled interviews.
Not only do things look nicer. We also added features like linking Jobs to tasks on your Planner and setting a default view for your Job Tracker.
Profile Customization & Stats
Getting partners is tough. With our new profile page, students can customize their profile links and track statistics. This will lead to more profile shares that get more partners in your network.
On the gamification side, job seekers can see their profile rank in your Talent Portal. Since the portal is sorted by their Career Points (CP), expect them to up those job application numbers and complete your assigned tasks.
---
January Preview...


Of course, we will continue to be crazy responsive to user feedback. So using Prentus will be even better. January has 3 main focuses though:
iOS & Android Apps: This one depends on approval but we should have mobile apps launched by the end of the month. Push notifications and chatting will improve engagement.
Notification System: Having control over notifications will allow your alumni to get notified of what's important to them. It also means they will be more active.
Chrome Extension Update: It will fix some bugs, update the UI, and allow admins to share jobs with their community as they browse sites like LinkedIn.
Don't wait until January. Reply to this email or schedule time with me so this can be the year you take control of your placement process.
Regardless, cheers to getting people into amazing careers! 🍻