Data is everywhere. To succeed as a startup, you need someone that can collect, clean, and understand that data. A data scientist might seem like a super-advanced employee you might not need yet. Why not find out with a data science intern?
The biggest companies like Amazon, Netflix, Uber, and more all hired data scientists on their journey to dominating their respective industries. They were early to the party but in 2020, data is king. According to the Harvard Business Review, "data scientist" has become "the sexiest job in the 21st century".
With sexy comes expensive and startups have to be lean. You also probably have zero to little clue on where to start. That's why this guide will help you understand why you need a data scientist and where to find a data science intern. That way you can see first-hand the power of your data with minimal risk for your business.
Why do I need a data scientist?
You may be wondering what a data scientist can bring to the table. Particularly, if your business is a small startup, you may be thinking only the Facebooks and Googles of the world need them. Unless your business is incredibly tiny and produces very little data, data scientists are a must-have for every business, whether small or big. Here's why:
Creating relevant products and services
Every business that stands out for others puts the needs of the customer first. They create products and render services that answer the pain points of their audience.
The last thing you want to do is to create a product that is useless to the user. A data scientist can help ensure that doesn't happen. Through analytics and business intelligence, a data scientist can help you comb through large chunks of customer data to figure out what to build.
Business decisions
Businesses have to make tons of decisions each day. Some choices can change the course of a company for better or for worse. That's why data-driven decisions are the best way to go.
Your gut might be pretty accurate but data can improve that accuracy. This is especially true in deciding what to focus on strategy and product.
Marketing
Analytics tools have given us more marketing data than ever before. Daily visitors, conversions, browse time, and more can be easily collected with Google Analytics. Don't let that data go to waste.
An example project for a data science intern could be to take that data to see what is working in your marketing. Do emails work best? Should we include more images on our website? There's something to be found out about your business.
Is my business ready for data science?
Okay so now you know what a data scientist can do. The next question is about your business. Are you ready to bring someone on board and tackle some meaningful projects? Here are some questions to ask yourself if you're considering hiring a part-time data science intern.
How important is data to your company?
If you still think of data scientists as a luxury and not a necessity, you're not ready for a full-fledged data scientist. It would be best to view data science as the wheel on which all your business operations will run. And it must be infused into your company culture.
Will the data scientist be allowed to operate?
A muzzled and chained data scientist won't help your business in any way. You must be ready to open up and explore new ideas and thoughts.
And it would be best if you trusted your data scientist because sometimes, the data might be saying something different from your gut feeling. Ideally, you must give the data scientist unfettered access to all relevant company data.
Can you provide them with the resources?
Kaggle surveyed more than 7,000 data scientists about their challenges. The most significant were not related to technical issues. The main challenges were:
lack of management/financial support
lack of clear questions to answer
results not used by decision-makers
difficulty explaining data science to others
To make the most of your data scientist, you need to set them up for success. Give them the data/tools they need and listen to their advice. Know that data takes time to understand so give them the breathing room to work.
Why you should hire an intern
Interns, although not as experienced as long-time data scientists, bring a lot to the table. Internships let you "buy low" on someone that could be an amazing data scientist long term. The top talent will get snatched up by the big companies that pay $250,000+ annually.
Instead, you can raise and groom interns to reach that level. Many companies recruit interns as entry-level hires. And rightly so. They are usually comfortable and already acclimatized to your culture and how your business works, which reduces their learning curve.
An internship becomes a talent test-drive of sorts. It helps you see the skills and competencies of your potential hires. An interview session can only reveal so much, but once you see them on the job, you'll have a better perspective.
Internships increase your visibility across college campuses. Before long, top students would want to work with your company. And it's a great way to give back to your community because you make available opportunities for young people.
Where to find a data science intern
Finding a data science intern can be a tricky task. While there are many platforms to find interns, finding a quality intern who can deliver the goods is not an easy venture. Here are some tips to help you find the data science intern you need.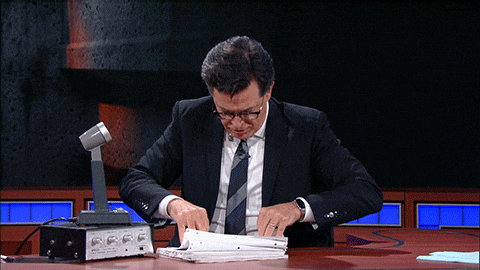 Reach out to communities (Hard)
There is a large population of data scientists in various online communities. The single biggest data scientist community is probably Kaggle. They have challenges that other businesses use to find rising data science professionals along with traditional forums.
Other communities are mostly on social media. You can find people by searching #datascience on something like LinkedIn or Twitter. Some of these people might also have their own communities and be open to jobs.
Don't forget about your own community in the search. Leverage your connections to see if somebody knows somebody. With growing interest, you never know who might be getting into data science at the time.
Post on a job board (Medium)
Like with every other job, you can always find people on job boards. Traditional ones like Indeed can give you the farthest reach. However, getting more specialized is probably a better approach.
Kaggle has their own job board which is active. WayUp focuses specifically on college students and internships. AngelList is known for startups so you can find candidates ready for that lifestyle. Decide on what's important to you and you can think pick one from the many options.
Even after you do make a post, do a little analytics yourself. How were the candidates you got? Do you need slightly more experienced people? Were the interns' expectations aligned with your business? If one job board isn't working then try another.
Use Prentus (Easy)
The easiest solution for startups that want a remote data science intern is to use Prentus. We focus on making sure you get the right person for your business in as little as 7 days.
Interns at Prentus come from the top bootcamp programs around the United States. They are job-ready and highly motivated to improve your company. Plus, they can get to work almost immediately.
Getting matched with an intern is simple. Instead of writing up a job description and going through the trouble of distributing it, you just create a profile. This profile is used to automatically find the data science intern that aligns with your needs. Interviews are then scheduled for you so you can focus on your business.
Once the internship starts, we help make it a success. Our internship handbook is available to guide you through the 4 stages of a 3-month internship. We have weekly check-ins to answer questions and help correct any issues that come up. And in the case that your intern doesn't work out for some reason, you can quickly get a replacement.
If you love your intern, which we are confident you will, you can hire them. This makes the internship a great way to find your future teammates and make sure they fit before hiring.
What's next?
There's a lot to act on from the above. We did not cover how to properly interview candidates or how to make an internship successful. The former we will write about in the future. The latter is covered in depth (for both sides) in our internship handbook.
On the topic of data, it is worthless without someone to understand it. Most people should be "citizen data scientists" these days but the methods a specialist has are invaluable. Even as a junior in the field, a data science intern knows those methods and can apply them.
Ultimately, the choice is yours. Leverage your data to beat the competition or watch as they fly past you.
---
Hey, I'm Rod Danan. I'm Founder and CEO of Prentus where we match startups with a job-ready tech intern in as little as 7 days. I'm also a part-time data science mentor at Thinkful, an online bootcamp. I understand internships and especially data science internships. Feel free to email me with any questions at rod.danan@prentus.co.